Financial Statement Audit is conducted by an independent audit firm to express an opinion on the financial statements of an entity that are prepared by its management.
Salient benefits of Financial Statements Audit
Compliance

One of the main reasons to conduct an audit is to meet the statutory conditions and rules applicable to your entity. As per Companies Commercial Law, every Joint Stock Company and Limited Liability Company is required to have their financial statements audited by an independent audit firm on annual basis.

Business Improvements / System Improvements

An Audit provides independent assurance to the company to identify areas where company is lacking in financial health. Audited numbers can give you more satisfaction on financial figures to note areas where company has made undue fund blockage, which may be in over-funding inventories, receivables, deposits etc. Audit can also uncover whether your internal controls are adequate to prevent and detect error and fraud and to determine quality of financial reporting. Audit firms also provide management letters to recommend measures to cover deficiencies identified in internal controls, processes and governance structure of the company.

Credibility

An audit provides independent assurance that the financial statements gives true and fair representation of the entity's financial position and performance in accordance with applicable financial reporting framework, which is IFRS in UAE.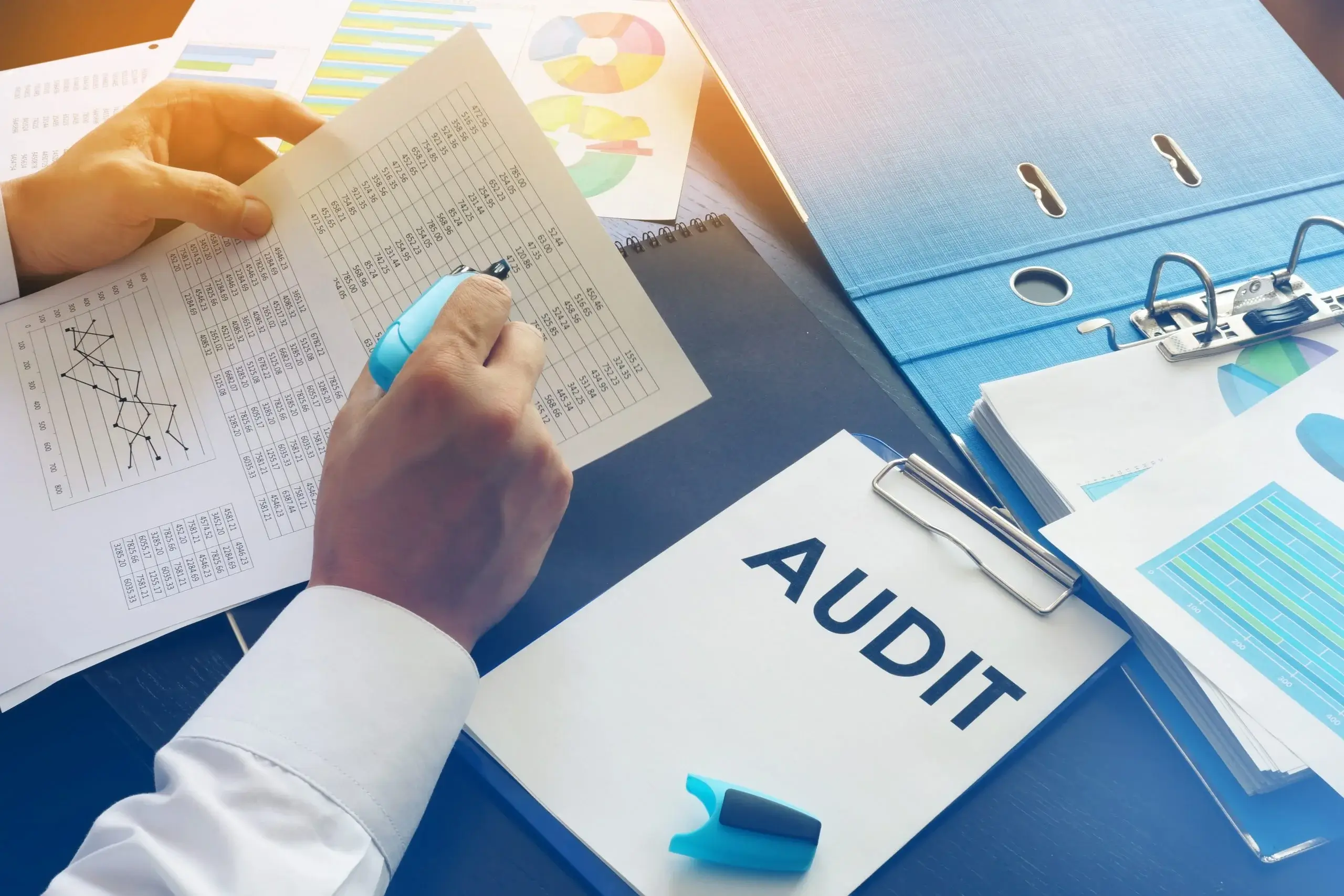 Financial Statements Review
Review of financial statements/information is normally conducted for a part of period from fiscal year which can be a quarter or six-month period. Publicly held entities must have their quarterly financial statements reviewed, in addition to the annual audit.

Review engagements are conducted by an independent audit firm to express conclusion on financial statements/information as per International Standards on Review Engagements (ISRE-2400 or ISRE-2410).

In contrast to an audit opinion, review conclusion provides a reasonably lesser degree of assurance, as the practitioner does not perform all procedures that are included in audit.
Financial Information Audit and Review
Audit or review of financial information includes an audit or review of:
Single financial statement

Include balance sheet, profit and loss account, income or expenditure statement, cash flow statement, or

Specific element, item of financial statements

Include sales, inventory, procurement, fixed assets, financing, explanatory or descriptive disclosure relevant to financial statement or an element, etc.
How we stand out to arrange Financial Statements or Information (External) Audit and Review
Our partners have blend of an Audit experience on clients from Big Four, Top ten and leading regional Accounting Firms in various industries including trading, transportation, software development, sugar, textile, manufacturing, hospitality, fast moving consumer goods (FMCG), construction, education, insurance sectors and Non-profit/governmental organization (NPOs/NGOs).

Using our versatile experience from Big Four to local leading Accounting Firm in an array of industries and massive number of SME and Non-SME companies, we have developed audit methodologies that is suitable for our clients to perform risk based audits that ensure high quality and efficient audits by our well trained and experienced team of professional auditors.

We plan audit comprehensively by understanding our client's businesses to develop an audit strategy that enable us to identify the key business risks to maintain concentrated efforts, which in turn helps our clients by achieving timely delivery of our audits based on international standards of auditing (ISAs).

We liaison with leading audit firms in the market to issue Audit Reports for our clients, using self-developed latest and robust auditing procedures, tools and techniques.